Latest products
Take a look at the latest products from the Tecnocavi and Nanoled series.
See all products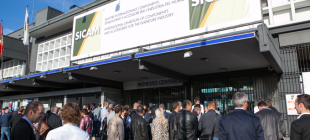 06
Jul
0
Category : News

INTRODUCTION TO EXPO SICAM 2015 TECNOCAVI will partecipate at the International Exhibition[…]
Read more...

Tecnocavi e Nanoled
TECNOCAVI SERVICE SRL is a family-owned company present on the European market since 1994. Its new website has been carefully designed in order to highlight the three main areas of the company's daily work cycles: TECHNICAL LIGHTING, OPTO ELECTRONICS and MECHANICS. Research, and material and work processes are procedures that the staff follow internally in all phases of the work cycle. This is possible thanks to the use of adept and advanced hardware and software. Highly efficient production lines and vigilant warehouse management enables the company to fulfill the most varied demands in a very short time.