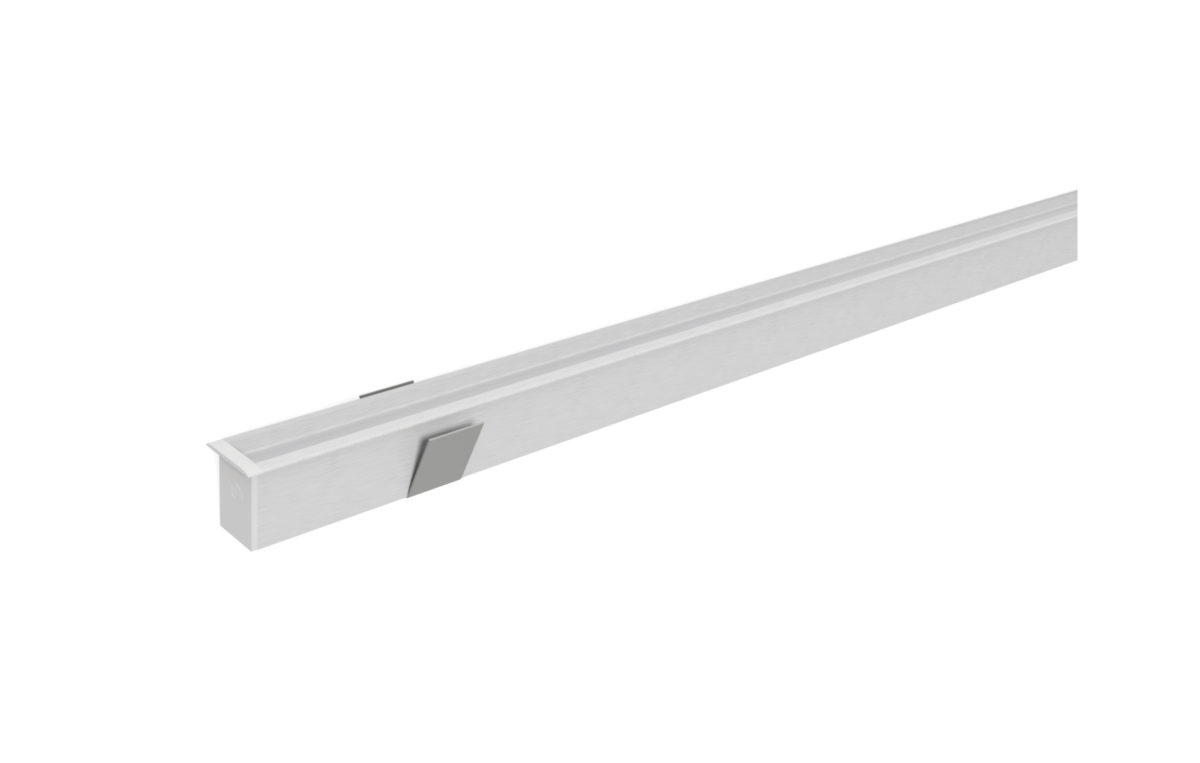 Anodized aluminium profile with a recessed fixing support system by steel springs. This support has been designed and produced in order to be recessed on drywall. Polycarbonate glazed screen if fixed by jointing it on aluminium, can grant you uniform diffusion of the LED light. With this item there is the possibility to host and dissipate every type of Strip LED. Is available in different dimensions (possibility to customizing it) and you can choose a lot of high luminosity LED lighting solutions. Thanks to dimensions is possible to create a prominent and refined LED light source and special effects on ceilings and walls.
Recessed IOTA is perfect for be recessed on drywall and for illumination of offices, rooms, hallways, kitchens, etc…
PROFILE COMPOSITION:
Anodized aluminium profile available in any length;
Glazed protective screen;
Strip LED at your choice between available;
Cover for closure of profile;
Steel fixing springs.
This product is available also disassembled. You can construct it according to your needs, checking articles recessed IOTA extruded