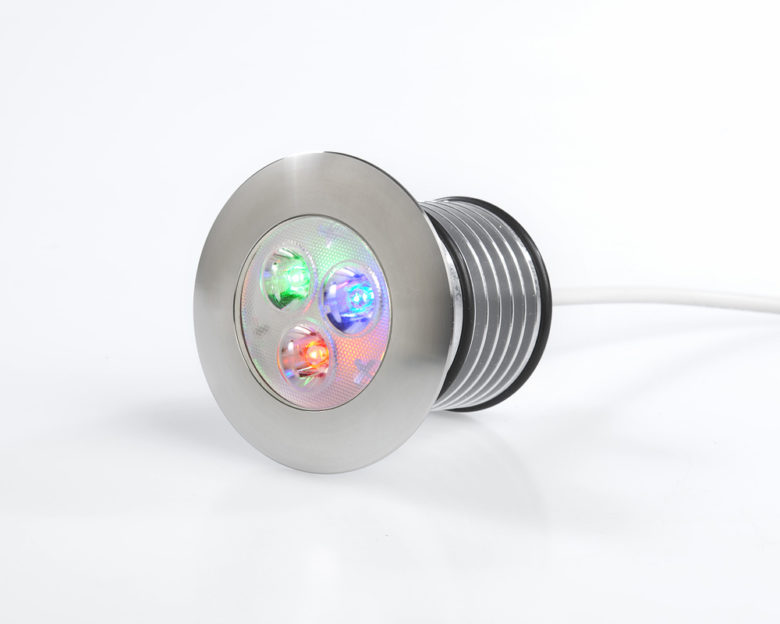 Recessed walkable spot with three RGB POWER LEDs, its flange is flat and composed of turned and electropolished steel. Body is made of aluminium material, tempered glass and secondary optic that can be choose by customers. RGB ACSO 1 is suitable for illumination of gardens or architectural facades.
Tested and supplied with 0,7mt cables and IN OUTwiring.
Article Code: L601.RGB
Connect and Supply as show in assembly drawings on the Nanoled Catalogue.