The Quality by Tecnocavi Service Srl.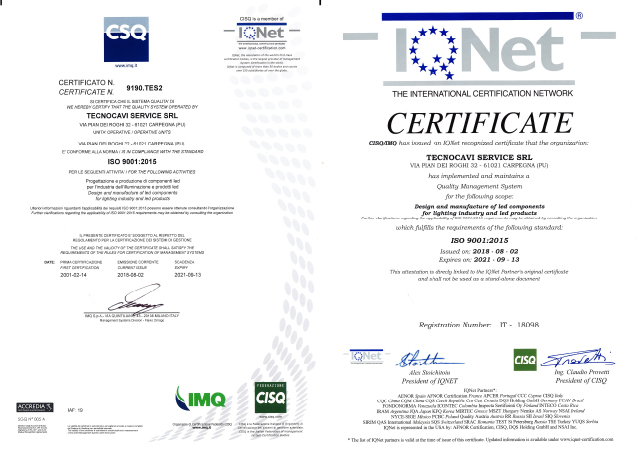 Certification is guaranteed and certified by the directive ISO 9001:2015 to which the company has adhered since 2001. The company's main business objectives regarding quality are found in its:
Development of innovative products which meet customer expectations
Adherence to product specifications emanated by qualifying Bodies in order to market high quality products
Production optimization
Reduction in delivery time
CUSTOMER SATISFACTION PROCESS
Achievement of high levels of customer satisfaction
Given these objectives Tecnocavi Service, over the past few years, has successfully undertaken the "Road of Quality", obtaining important results both in relation to the Certifying Bodies as well as with its customers. The company is set to continue along this "road", as it is deeply convinced that a quality product will never be replaced nor is replaceable.